IN THE MEDIA


Check out the media coverage of All the Libraries Toronto on the project's website.


#KeepthePillarsTO

In an effort to save a beautiful remnant of the city's concrete heritage, I started a petition to preserve the semi-circle of pillars leftover from the removal of the York Street off-ramp. Unsuccessful, I collaborated with Zoë Abrams to produce The Pillars Picnic, a multi-disciplinary music and arts fest set amongst the pillars.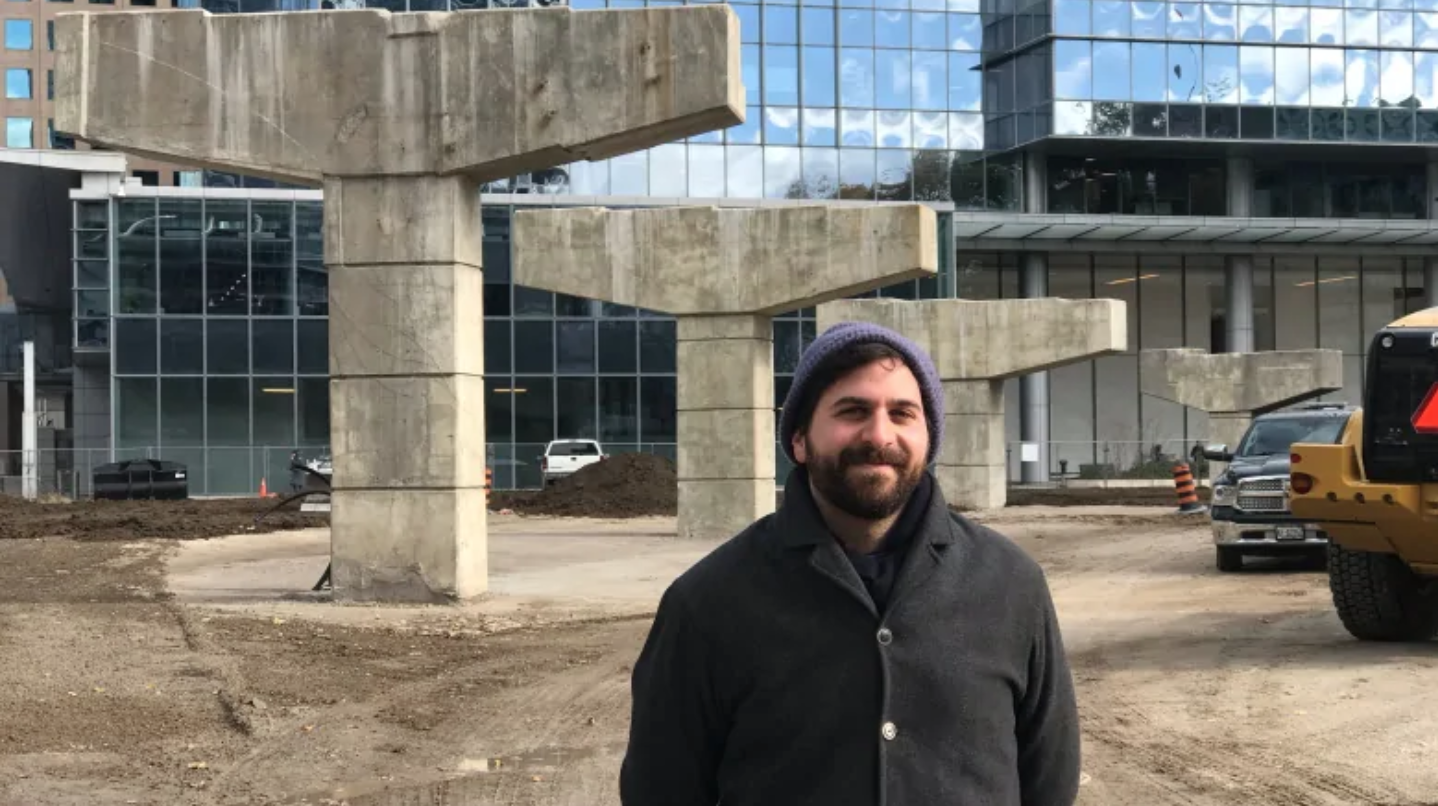 Now Magazine - May 29, 2019
Toronto's music community is throwing a picnic in honour of these Gardiner pillars

CBC Toronto - November 17, 2018
Why this man is fighting to save old highway pillars, aka Toronto's 'modern Stonehenge'

640 Radio - November 20, 2018
Toronto man is fighting to save accidental modern Stonehenge - Interview with Kelly Cutrara


Subway Exit Maps


Check out the maps here!

Interview with Metro Morning - January 2019

Someone Created a Map of the Subway Cars Closest to TTC Exits - blogTO

Toronto man creates map of subway cars - Breakfast Televsion


Airbnb'ing the City:


Here and Now - February 2018






A Colourful History Toronto colouring book:


Interview with Toronto Life - October 2017
This Toronto artist drew 100 of the city's most important historical sites




Interview on Here and Now - October 2017
Listen to the interview here.

Metro Toronto - September 2017
Toronto artist sketching all 95 city heritage sites




Segment on THIS ART WORKS

August 2017

Mapping the 401

Metro Toronto - January 2017
Toronto artist attempts to make people see the beauty of Highway 401



Benjamin Brown Illustrated Map


Globe and Mail - March 2016
Touring the Garment District Designs of architect Benjamin Brown

Canadian Jewish News - March 2016
Toronto exhibit focuses on city's first accredited Jewish architect

Urban Toronto - March 2016
Heritage Toronto Honours Architect Benjamin Brown



Jane's Walk 2015


Metro Toronto - May 2015
Five of the most interesting Jane's Walks to check out in Toronto

Torontoist - May 2015
Your Guide to Jane's Walk 2015

Design Lines - May 2015
5 Jane's Walks Touring Toronto's In-Flux Landscapes

Now Magazine - May 2015
5 Must-See Jane's Walks



Winter Biking


Interview with Dandyhorse Magazine - December 2014


Geomancy

Interview with Now Magazine - January 2015


ON THE RADIO


February 2015
Monocle 24 Radio, The Urbanist
I speak with Angela Shackel on the experience of taking the ferry to the Toronto Islands - a fantastic experience of watching the city recede into an electric mass, toward the wild forests and little villages of the Islands.

January 2015
CBC Radio One, Toronto, Spark
I talk to host Nora Young about a phenomenon I've experienced amongst my friends: the rise of "digital peasantry". Veronica Simmonds produced the piece and interviewed a close friend. Beyond the analogy, Veronica exposes the real physical labour associated with the production of technology. Listen here.

August 2012
News 95.7, Halifax, Maritime Morning
Interview about the possibility of a 3rd harbour bridge in Halifax, and why this would lead to more congestion on the Halifax Peninsula. I propose that we think of "mobility" rather than public transit versus cars. Listen here.

August 2011
CIUT 88.1 FM, Halifax, Habitat
Interview with Veronica Simmonds about my Fuller Lecture, where I explore why cities are natural, and how that shifts the conversation of environmentalism toward social justice.



IN PHOTOS

Now Magazine spotted me at the Artist's Newsstand at Chester Station on the 50th birthday of the Bloor-Danforth subway in March 2016.
BlogTO captured a group of friends and I skating on Toronto Bay in winter 2015, a tradition that is getting popular again. Read more about wild skating on my blog.
The Globe and Mail caught me deeply considering Toronto on
a ferry trip across the Bay from the winter Island in 2014.